High Lines Breedings
---

High Line Kennels has been in the lab Researching, Planning, and Preparing
for the next generation of Pure Bred Bully Style PitBulls!

Sorry, No Puppies Available
xXx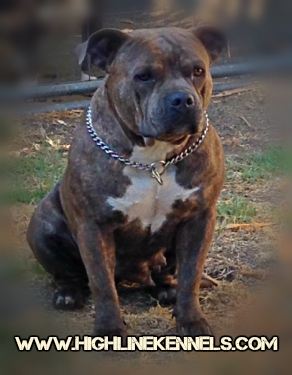 This breeding between Anubis and Lefty is going to create 100% Pure Bred Compact Bully Pit Bulls!
Anubis is a direct son of the legendary Paco, and has also been in magazines and hip hop videos.
Anubis's mother is a direct belly mate sister to the beast Nemesis of Pratts.
Lefty's father is a grandson to Nemesis of Pratt, and her mother comes directly from the Samarai
Paco legend herself. This breeding is heavily line bred on Paco and Nemesis (both parents
pictures below) but has just enough outcross blood to avoid any birth defects.
Anubis has produced several Champions, and has dominated in the bully world.
This litter is going to produce Pure Bred American Bullies that are
100% UKC PR and stem from Champion and Grand Champion bloodlines.
| | |
| --- | --- |
| Males | Females |
| 1st Pick - Reserved | 1st Pick - Reserved |
| 2nd Pick - Reserved | 2nd Pick - Reserved |
| 3rd Pick - Reserved | 3rd Pick - Reserved |
Legend Paco of Suarez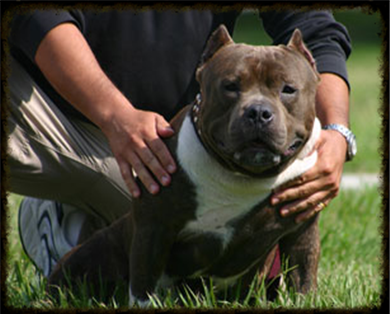 Legend Nemesis of Pratts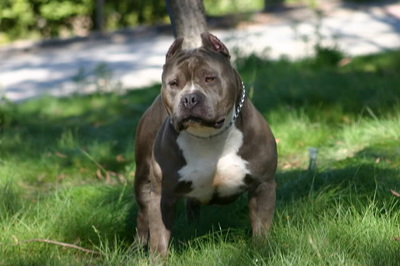 Next Breeding To Be Posted Soon!
Please contact us if you have any questions!
| | |
| --- | --- |
| Males | Females |
| 1st Pick - Reserved | 1st Pick - Reserved |
| 2nd Pick - Reserved | 2nd Pick - Reserved |
| 3rd Pick - Reserved | 3rd Pick - Reserved |