---
High Lines Standing Strong Con
AkA - Con
At 8 months
At 18 Months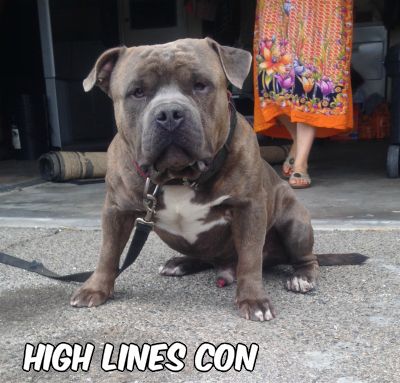 Wait until this boy turns 2 years old...

The true definition of a COMPACT BULLY PitBull! He can move, he has drive, and he has an amazing temperament!
Everything we strive to produce in our PitBulls here at High Line Kennels is in Con! This boy impresses me more and
more everyday! Con is filling out nicely! Just wait and see what this freak of nature produces!

You can expect this super freak to make noise in 2014!!!



---